Welcome To Dyfed Smallholders Association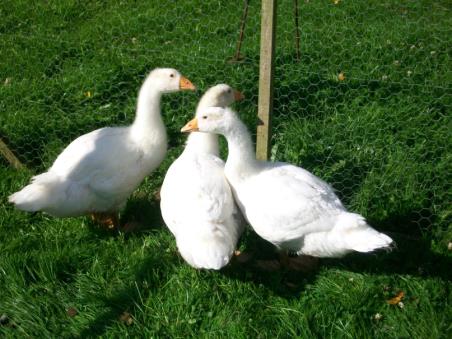 Founded in 1986 we are one of the oldest smallholder groups in the UK, our membership covers Carmarthenshire, Ceredigion, Pembrokeshire and even further afield. People often assume that to join a Smallholders' Society you have to be a knowledgeable, fully-functioning smallholder keeping a variety of different animals and be in possession of all the latest machinery and clothing to match. This couldn't be further from the truth! Dyfed Smallholders Association is for anyone who is interested in the countryside; whether you've got 200 acres or a window box for salad there is lots that might interest you, see our 'A-Z Gallery' page.
Some of the benefits of membership are:
♦ A chance to meet people who are interested in the same things as you are
♦ Our monthly newsletter
♦ Regular meetings featuring guest speakers
♦ Hosted events such as our summer farm visits
♦ Access to our help-lines
♦ Classified Ads
From September to May we meet on the second Wednesday of each month at 8pm at Bancyfelin Village Hall. Usually there is a speaker on a subject that is generally related to smallholding, livestock, or crafts. These are a fantastic opportunity to meet other like-minded people for tips, information and for a chat. Admission to the meetings is free for members or £2 for non-members. You are welcome to come along to see us or sign-up on the door. Details of forthcoming meetings can be found on the 'Whats On' page.
During the summer months we run a programme of farm visits and training events usually on a members holding.
Every year, we run a busy schedule of social events. These include specially arranged visits to sites and farm walks across our area. Other popular events are our Summer BBQ's, Christmas gathering and New Year lunch.
If this sounds like it's for you, please see the benefits of joining the Association.